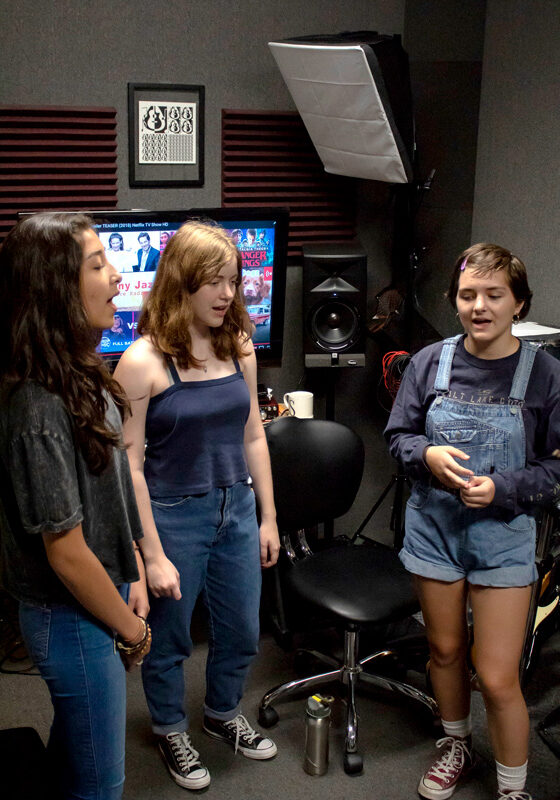 No matter what style of music you want to sing, we can help you find the right note.
Learn to extend your vocal range, strengthen your breathing, and proper tone placement with our voice lessons. For beginners, our voice lessons start with basic posture, breathing, note identification, pitch accuracy, and more. Every voice lesson starts with warm-up exercises to develop and strengthen your technique. All voice exercises are tailored individually and focus on the fundamentals of good singing. Students work on breath support and control, legato singing, pure vowels, vocal agility, and relaxation. Voice lessons then focus on repertoire.
We can also help with playing an instrument and singing at the same time.