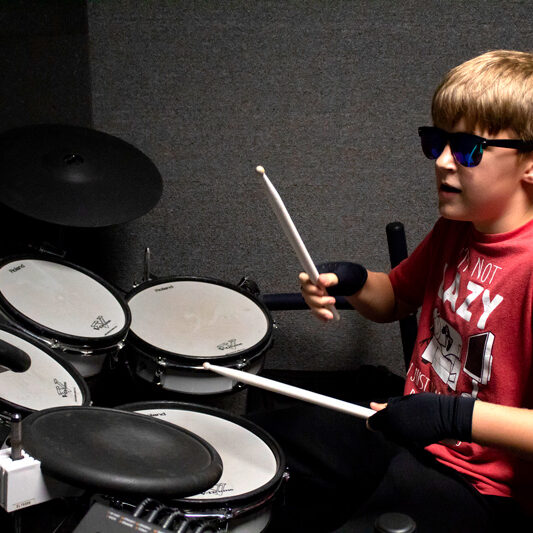 Learn how to play drums to the style of music you
listen to.
We'll teach you how to read music and charts, and how to improvise drum beats and drum fills as well. Each drum lesson is one-on-one and tailored to the needs of the student.
We have two kits in the drum room, acoustic and electric. Students can start with a full drum kit at home or practice drum pads. Drums are great for younger students ages 5 and up!