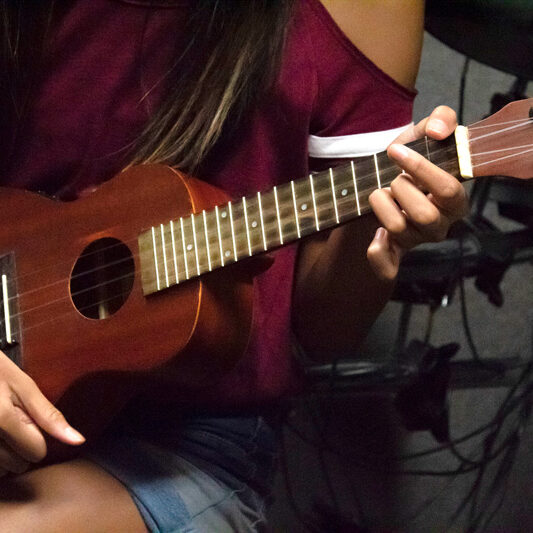 The Ukulele is another fun first instrument.
With only four strings it's a great instrument for younger students. In our ukulele lessons we'll start with a few basic chords and be strumming and singing in no time. You'll also learn all of the individual notes and how to read sheet music. The ukulele is so versatile we take requests no matter what style of music the student likes.
For intermediate and advanced students we'll take standard classical guitar exercises and adapt them to the ukulele to open up a new world of possibilities. We also play melodies and chords at the same time.