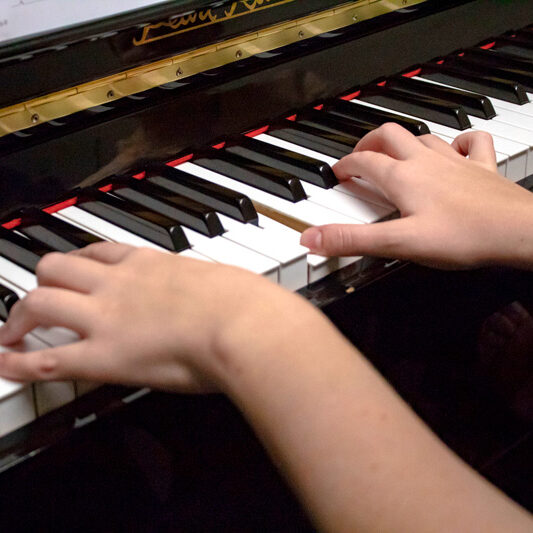 Piano is the universal instrument and a great way to start your musical development.
We offer piano lessons for everyone ages 5 to 95. Our curriculum focuses on sight reading, theory, technique, performance and music history. Our goal is to help you become a confident well rounded piano player.
We want our students to discover the joy that playing the piano can bring.